Nonprofit Organizations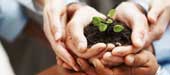 Philadelphia area nonprofits of all kinds have turned to ICS for technology support and consulting. Our services range from maintaining your network and computers to helping you implement a mass email system to communicate with your constituents/donors/members.
We have experience with fundraising tools like Blackbaud's Raiser's Edge and Donor Perfect as well as CRM solutions like SalesForce.com and QuickBooks for Nonprofits.
ICS has helped numerous nonprofits improve their internal networks to allow staff to work more efficiently and maintain data security, implement Internet technologies to communicate with more people. We have built online ecommerce solutions and survey tools for nonprofits as well as fundraising tools to increase giving and participation in events.
We understand the nonprofit world and the challenges you face with shrinking budgets, approval processes and in some cases regulatory mandates. We can work with you and your board to find the right technology solutions for your needs.
ICS has worked with nonprofits whose missions include:
Child Welfare
The Arts
Disease Prevention
Museums & Libraries
Religious Organizations
Education
Member Groups & Associations
If you are a Nonprofit organization in the Philadelphia and the surrounding area struggling with technology, call us. We can help.
What Our Clients Say!
"I am very pleased with ICS's recommended hardware and server solutions, of all the alternatives available to us, I think what we have in place was the proper choice. All in all, I do not see how our network upgrade could have gone much better".
~Andrew L. Braunfeld, Masterson Braunfeld LLP
"ICS has been providing me and my company with IT support for more than 15 years. Evan and his team offer expert knowledge with hardware & software as well as the integration of other technologies, like cell phones, email, video conferencing, etc. I have always found Evan to be a careful and thoughtful listener who helps me identify the problem and then finds the most cost-efficient and creative solutions. The solutions are sensible and offered in a timely and positive attitude. Whenever I'm in an IT jam I know Evan and ICS will be there to solve the problem, no matter when it happens. I recommend them without reservation".
~Joyce I. Levy, Ph.D.
"We have worked with Evan and ICS for over 7 years and rely on them for a variety of computer and telephone solutions. Evan has helped us through several network upgrades and changes in our billing and phone systems. Evan frequently calls me with new ideas to help the company move forward safely in this technology driven world."
~Karen Peterson, Butera, Beausang, Cohen & Brennan