Accounting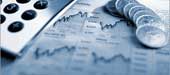 ICS has been providing computer support and technology consulting to Accounting Firms in the Philadelphia area since our inception. We fully understand the challenges you face and the need for your IT infrastructure to work.
January 1st through April 15th does not leave a lot of time for computer problems. Slow PCs, printing problems or Internet outages need to be proactively prevented. If you have problems you need to know you can reach your IT Consultant.
From a technology standpoint ICS has solutions specifically designed for Accounting Firms. Our support options:
Keep your systems running fast
Secure your clients confidential information
Protect your data from server crashes
Provide your office with a Business Continuity System that can keep you up and running in the event of a catastrophic network failure.
We work with a number of industry specific software like:
Lacerte
UltraTax
Prosystems FX
We also support your clients accounting software:
QuickBooks
Microsoft Dynamics GP
Peachtree
What Our Clients Say!
"We have worked with Evan and ICS for over 7 years and rely on them for a variety of computer and telephone solutions. Evan has helped us through several network upgrades and changes in our billing and phone systems. Evan frequently calls me with new ideas to help the company move forward safely in this technology driven world."
~Karen Peterson, Butera, Beausang, Cohen & Brennan
"I am very pleased with ICS's recommended hardware and server solutions, of all the alternatives available to us, I think what we have in place was the proper choice. All in all, I do not see how our network upgrade could have gone much better".
~Andrew L. Braunfeld, Masterson Braunfeld LLP
"ICS has been providing me and my company with IT support for more than 15 years. Evan and his team offer expert knowledge with hardware & software as well as the integration of other technologies, like cell phones, email, video conferencing, etc. I have always found Evan to be a careful and thoughtful listener who helps me identify the problem and then finds the most cost-efficient and creative solutions. The solutions are sensible and offered in a timely and positive attitude. Whenever I'm in an IT jam I know Evan and ICS will be there to solve the problem, no matter when it happens. I recommend them without reservation".
~Joyce I. Levy, Ph.D.